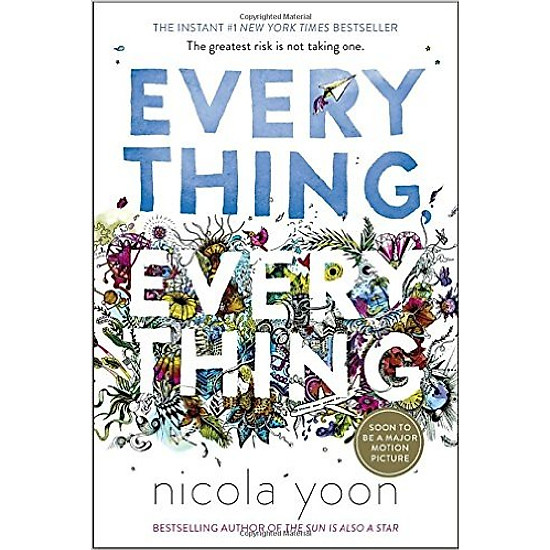 | | |
| --- | --- |
| Công ty phát hành | Penguin Random House |
| Nhà xuất bản | Penguin Random House US |
| Tác giả | Nicola Yoon |
| Ngày xuất bản | 03-2017 |
| ISBN-13 | 9780553496673 |
| Kích thước | 5.5 x 0.7 x 8.3 inches |
| Loại bìa | Paperback |
| Số trang | 352 |
| Phiên bản | 2017 |
| SKU | 2301113879568 |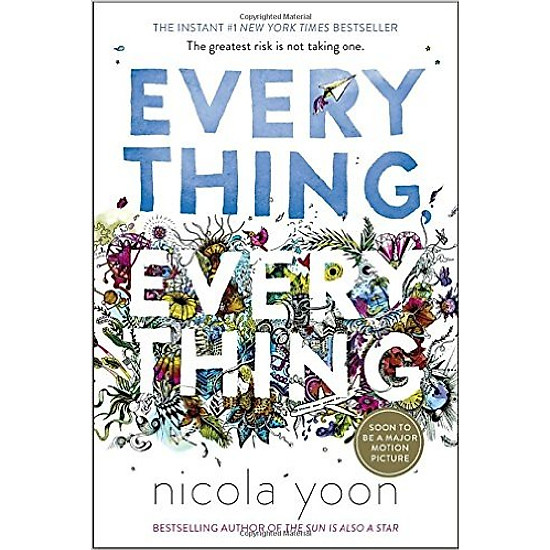 Everything, Everything
The instant #1 New York Times bestseller–soon to be a major motion picture! In theaters May 19, it stars Amandla Stenberg as Maddy and Nick Robinson as Olly.
Risk everything for love.
What if you couldn't touch anything in the outside world? Never breathe in the fresh air, feel the sun warm your face or kiss the boy next door? In Everything, Everything, Maddy is a girl who's literally allergic to the outside world, and Olly is the boy who moves in next door and becomes the greatest risk she's ever taken.


Everything, Everything will make you laugh, cry, and feel everything in between. It's an innovative, inspiring, and heartbreakingly romantic debut novel that unfolds via vignettes, diary entries, illustrations, and more.